A HUGE Thank-You to all the businesses and individuals who made a donation to our 2023 Post-Prom Party. With the generous donations, our students were able to enjoy a fun evening at Pit Stop Sports in Jamestown and took home some great prizes! THANK YOU!!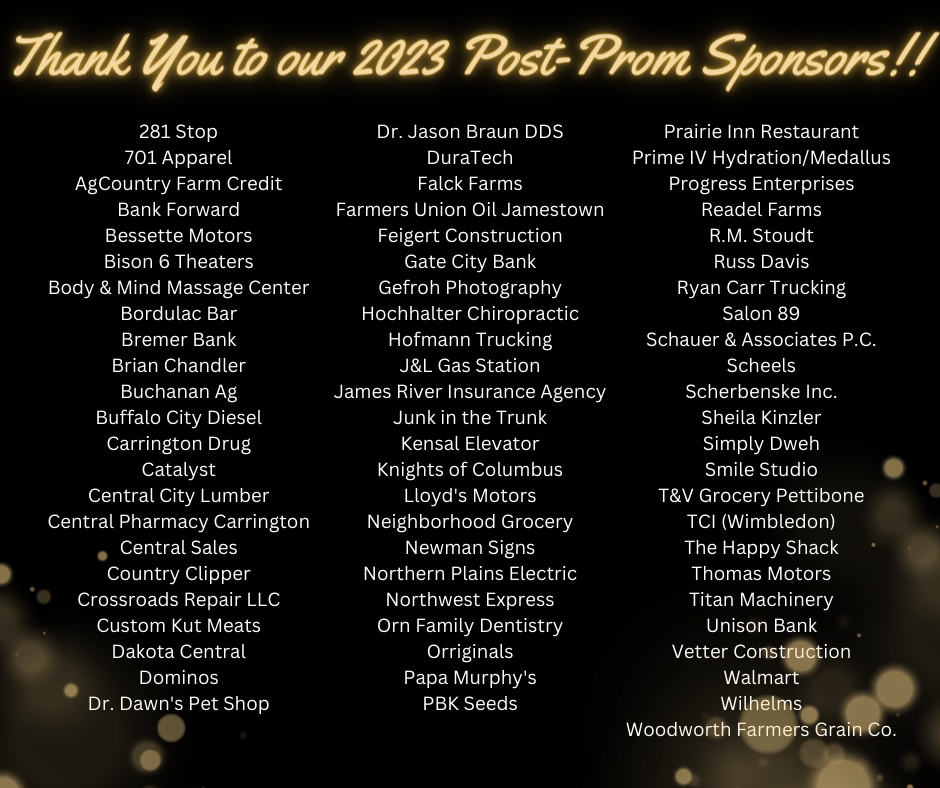 Good luck to Serenity Roller, Violet Bohl, and the Blue Jays Softball team as they take on Mandan at noon in Jamestown!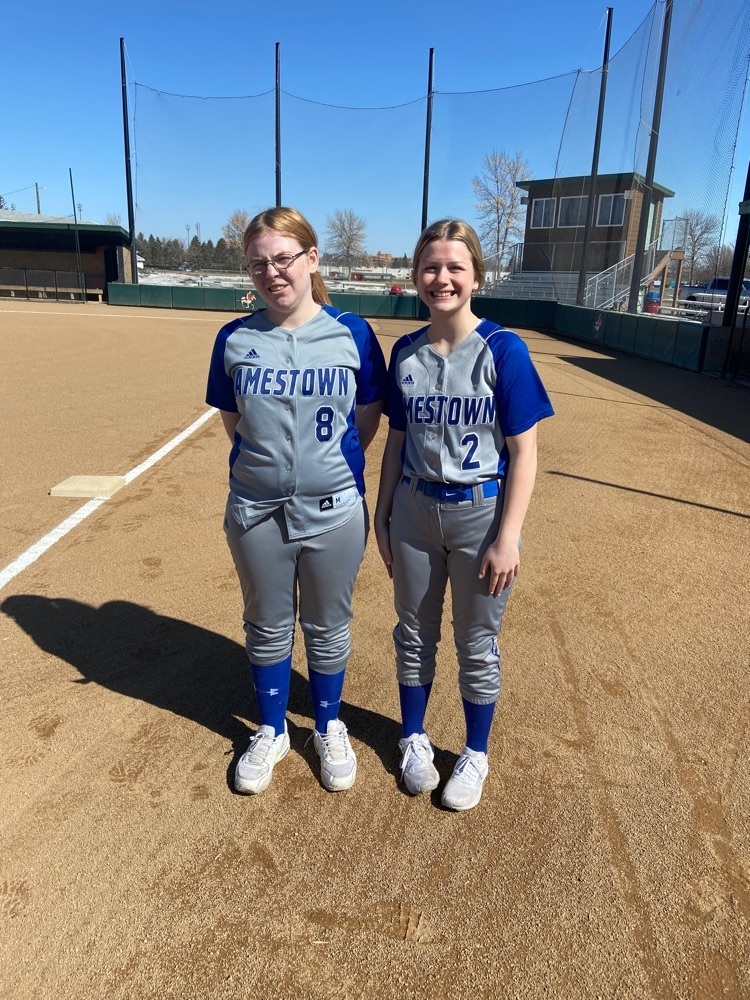 School will be on-time today. There will be no zero-hour. The Jamestown bus will leave at 7:50am. The roads are icy, so please drive safe and allow yourself extra time for travel!

There will be no Zero-hour classes this morning. As of now, there will be only one bus leaving Jamestown at 7:50 am. Stay tuned for any further delays.

Lilly Bohl and Josh Thomas were awarded the 2023 Constitution Award by the North Dakota State Bar Association based upon their Constitution Test scores, Civics Test scores, and Supreme Court Case arguments. Congratulations!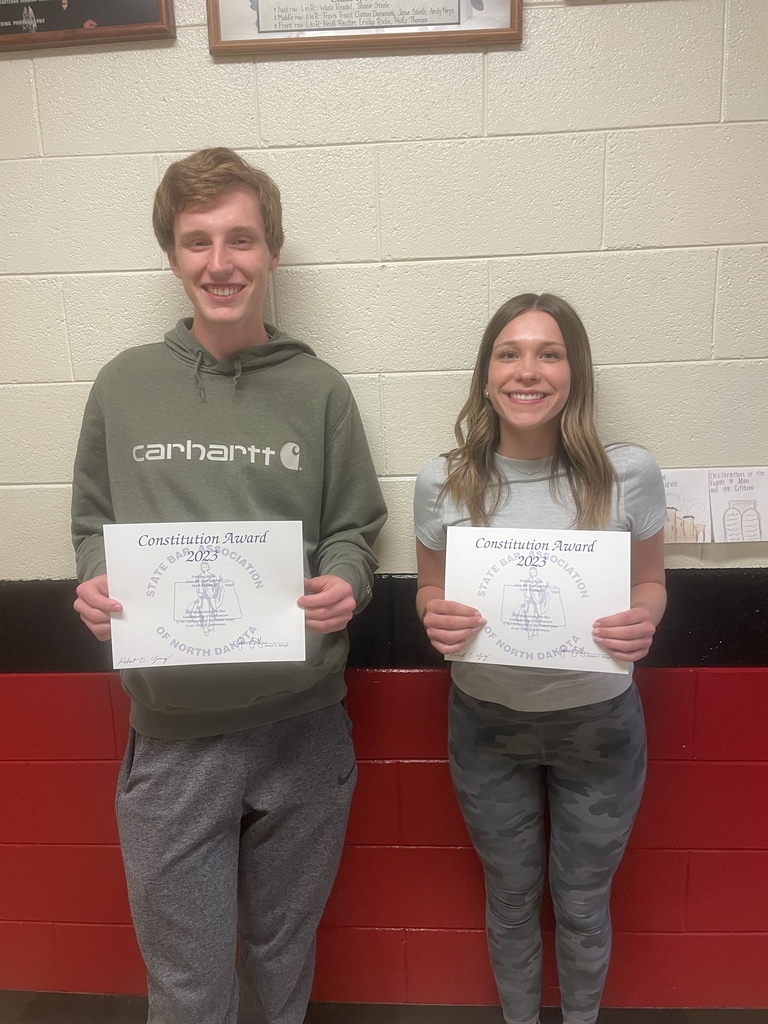 Congratulations to Lilly Bohl for being awarded a $2000 NDSCS Foundation Academic Scholarship for the 2023-2024 school year! Congratulations Lilly!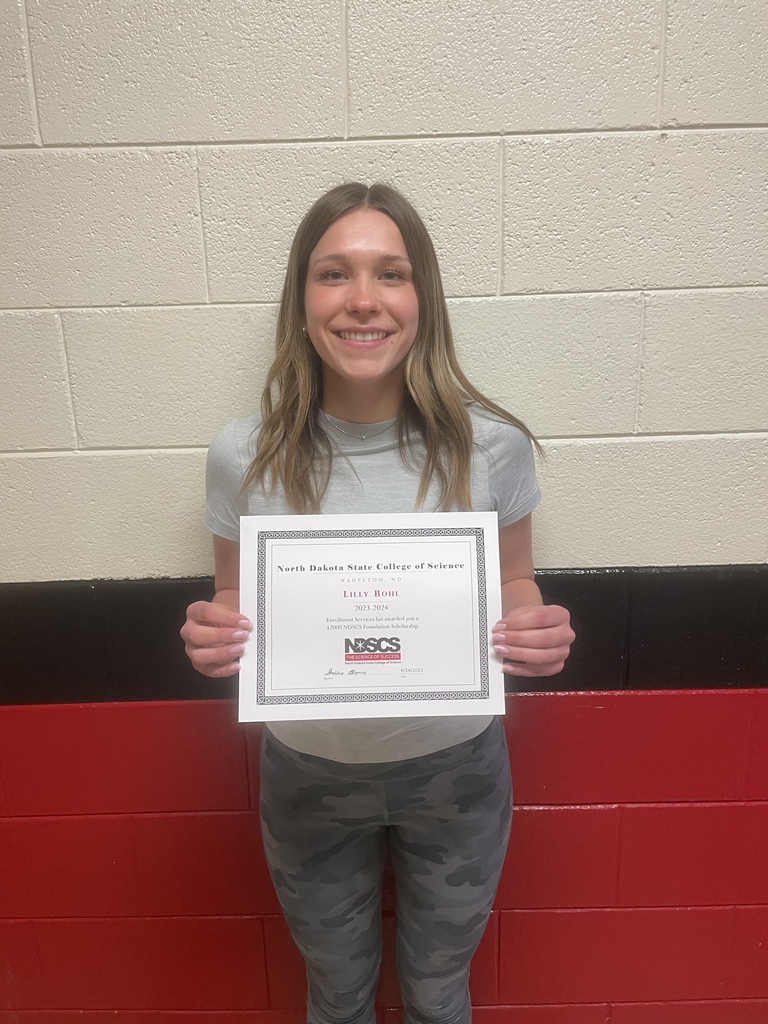 Reminder: No School Tomorrow (4/10). See you on Tuesday!

Attached is the upcoming State Testing Schedule for 7th, 8th, and 10th grade students. These assessments are required by the state and scores are used for various purposes. Students are encouraged to do their best! Please make sure students are getting adequate sleep the night before and have a good breakfast the morning of. If a student is absent the day of the test, they will need to make it up. Good luck to all!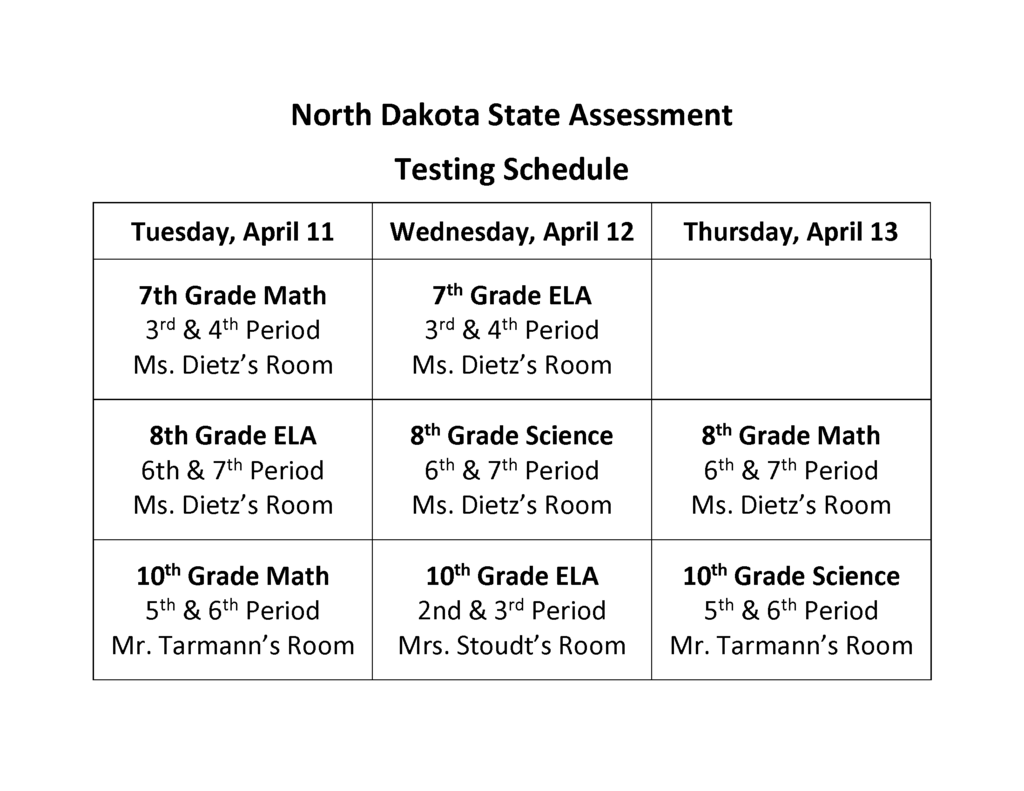 The Junior Class is looking for donations for their Post Prom Party. Please contact one of the Juniors or a Booster Club member if you are interested in donating. Your donation would help to provide entertainment, games, prizes, and food for all students present. Please help us make this year's Post Prom Party an event to remember!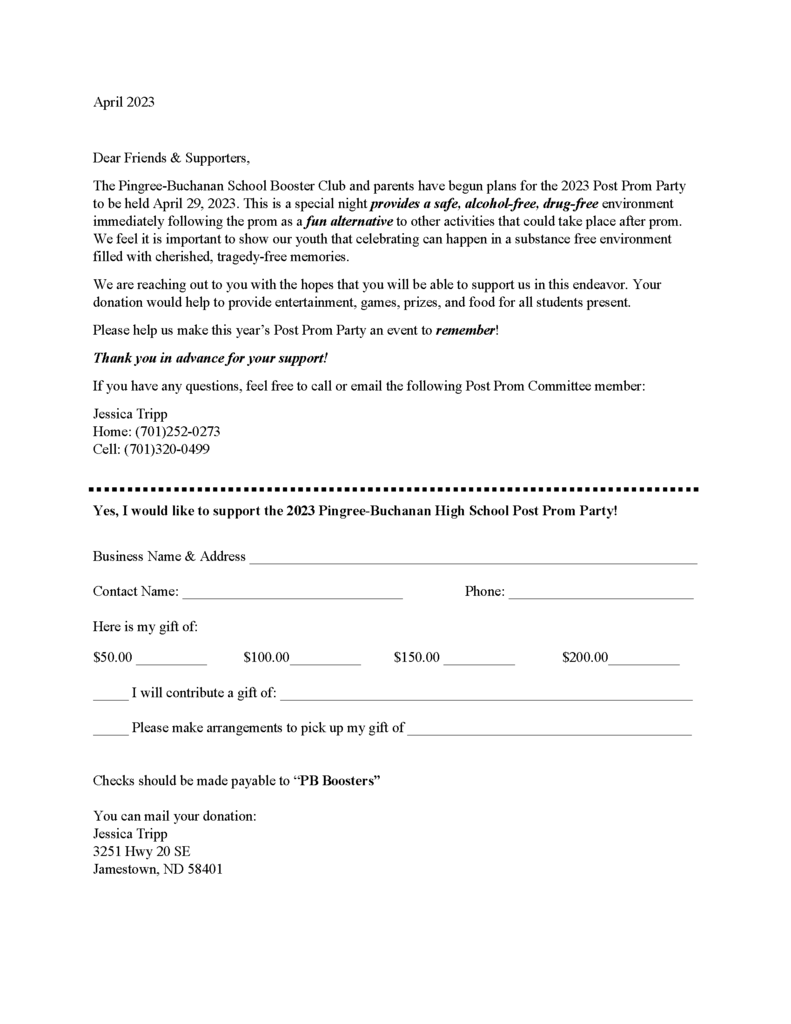 We will be having a virtual learning day tomorrow, April 6, but using it as a "catch up" day only. Students who have not been participating or have missing assignments can use that time to catch up. Teachers will be available for questions and/or 1:1 Zoom time for these students but will not assign any new assignments/lessons. Students that are all caught up can enjoy tomorrow as a free day reward. Mrs. Krapp and/or classroom teachers will be contacting students and parents tonight for those who have some work to catch up on. Thank you to those of you that have been working hard to stay caught up! High school students with NDCDE/Dual Credit Courses - Please continue to work on your online courses as we have no control over the assignments and due dates for those. All assignments will still be due the last week of school! I hope everyone has a wonderful Easter break, we will see you again on Tuesday! Thank you, Mrs. Krapp

There will be a post-prom planning meeting tomorrow, April 5 at 5:30pm via Zoom. All juniors and/or a parent representative are required to attend (regardless if they plan on attending prom). All juniors and their parents should have received a zoom link via email. If you did not receive the link, please contact Mrs. Krapp (
amber.krapp@k12.nd.us
).

Pingree-Buchanan Schools will have an E-Learning day again tomorrow, April 5. Stay warm and safe!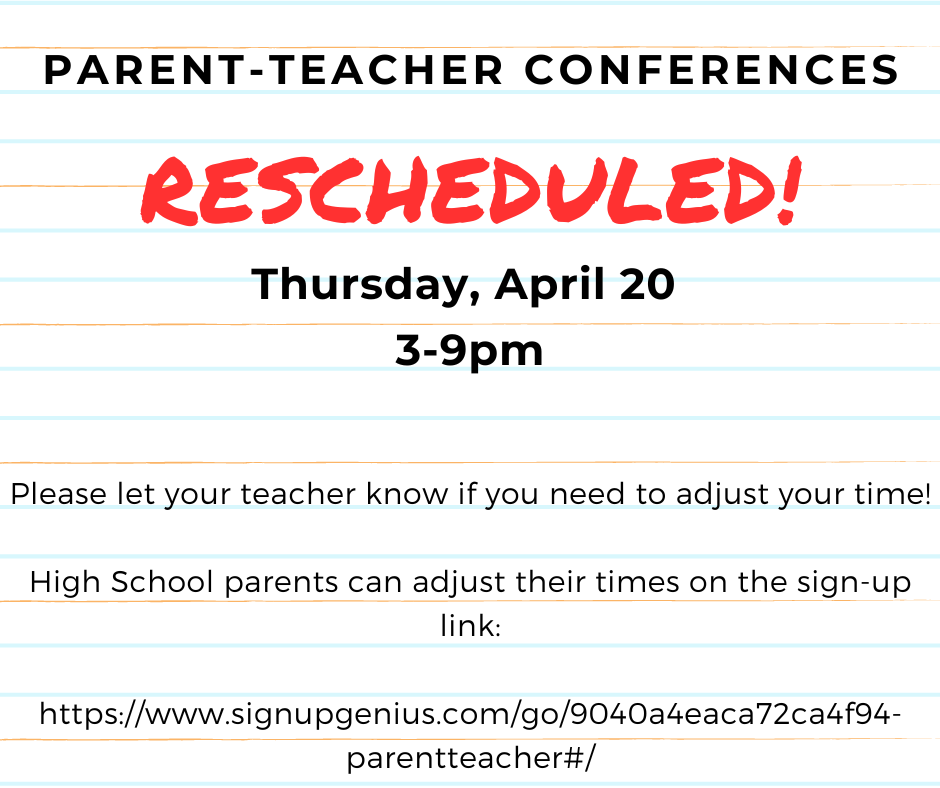 Congratulations Lilly Bohl on receiving honorable mention for Class B Academic All-State!!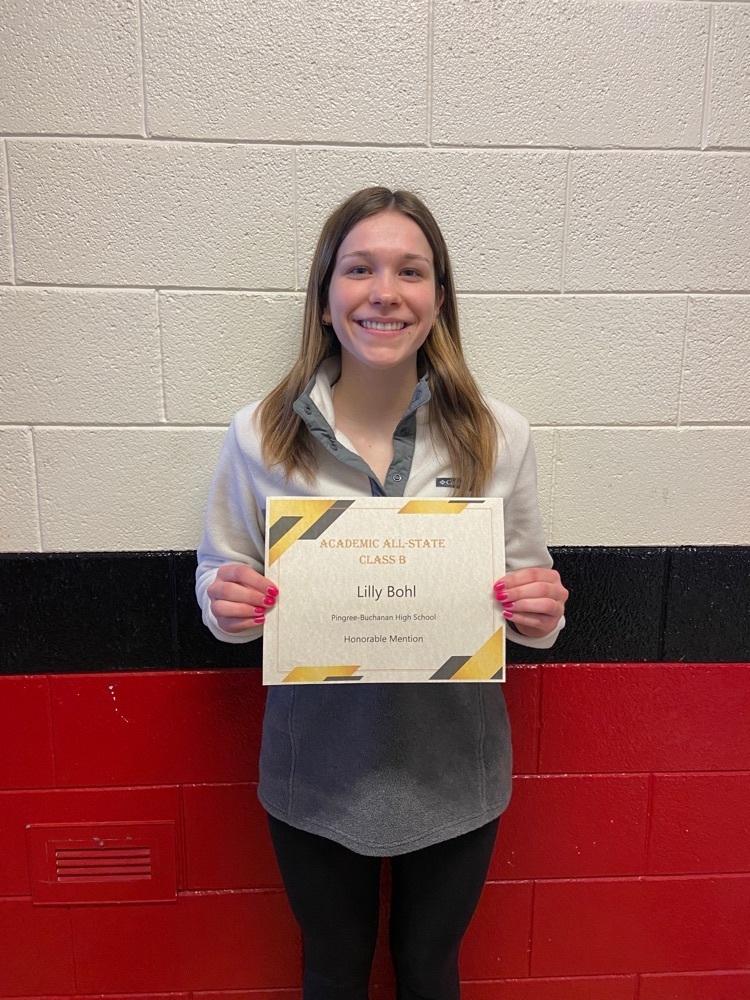 Fun in the SMART Lab with Ms.Dietz!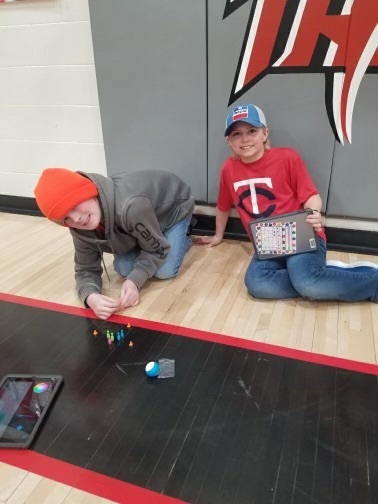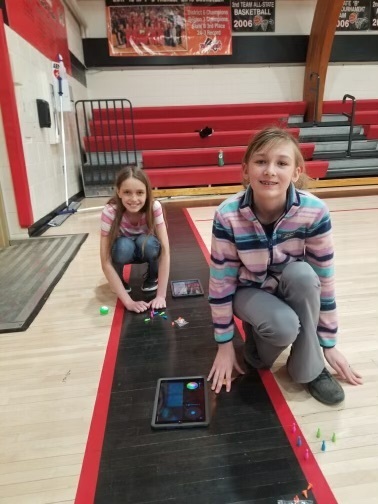 REMINDER - We have an early-dismissal today, March 29. High school will release at 1:10pm, Elementary will release at 1:30pm. The Jamestown bus will arrive at 1:50pm.

The elementary volleyball games today in Buchanan against New Rockford will begin at 4:30 instead of 4:00.

Pingree-Buchanan Schools will be 2-hours late today, March 22. The Jamestown bus will leave at 9:50am. School will begin at 10:30am. There will be no CTC classes today. Rural buses will run where possible.