School will be on time today with rural buses running where possible. Our students and staff are spread out across the area, so please use your best judgement when deciding to travel.

There will be no zero-hour classes tomorrow (11/16). There will be one bus leaving Jamestown at 7:50am. As of now, school will be on time. Any further weather-related announcements will be made by 7:30am tomorrow morning.

Winter is here! Please take some time to review our E-learning Expectations to ensure that all students, parents, and staff are aware of what is expected in the event that we need to have an e-learning day. It is very important that everyone follows the expectations so that we can utilize e-learning days instead of making up days. It is the expectation of NDDPI that e-learning days be as similar as possible to a regular school day. I will be monitoring the forecast for the next couple of days and will keep everyone informed as early as possible! E-Learning Expectations:
https://core-docs.s3.amazonaws.com/documents/asset/uploaded_file/3171/PBPS/2556297/E-Learning_Expectations.pdf

TURKEY BINGO IS TODAY! Meal starts at 5pm, bingo starts at 7pm in the high school gymnasium. Come out and support the senior class and try your luck at bingo! There will be a bond referendum community meeting at 5pm during the meal portion of turkey bingo.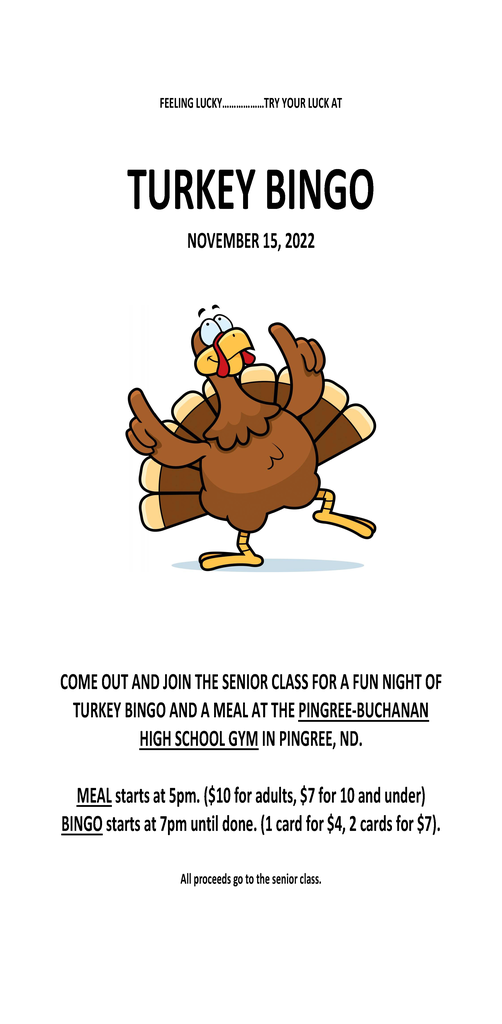 The JHGBB game scheduled for Monday, November 14 in Medina vs. Linton-HMB has been postponed. Linton-HMB will not have enough practices to play due to the winter weather that caused school cancellations. A make up date has not been set, and it's doubtful we will be able to find a date. If this game is rescheduled, a notification will be sent out. Practice will be at the Medina City hall on Monday, November 14 instead. Please let me know if you have any questions.

Due to the severe weather conditions predicted for this evening and tomorrow, there will be no school tomorrow, Thursday, November 10, and no school on Friday, November 11 due to the Veteran's Day Holiday. We have one day built in to our calendar, so we will not need to do virtual learning tomorrow. The community meeting that was scheduled for tonight will be postponed to Tuesday, November 15 at 5:00pm. There will be no after school activities today. I hope everyone has safe travels tonight. Stay warm and safe!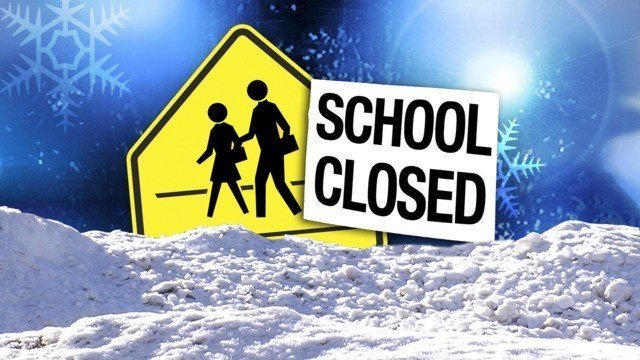 There will not be elementary boys basketball practice after school today, Wednesday, November 9.

Due to the predicted weather, we will be postponing the Community Meeting that was scheduled for tonight to Tuesday, November 15 at 5:00pm. The meeting will be held during the meal portion of our Turkey Bingo fundraiser event. Come out and hear about the proposed project and try your luck at winning a ham or turkey! Picture retakes have also been rescheduled for Thursday, November 17. Stay tuned for more updates regarding the weather and school tomorrow!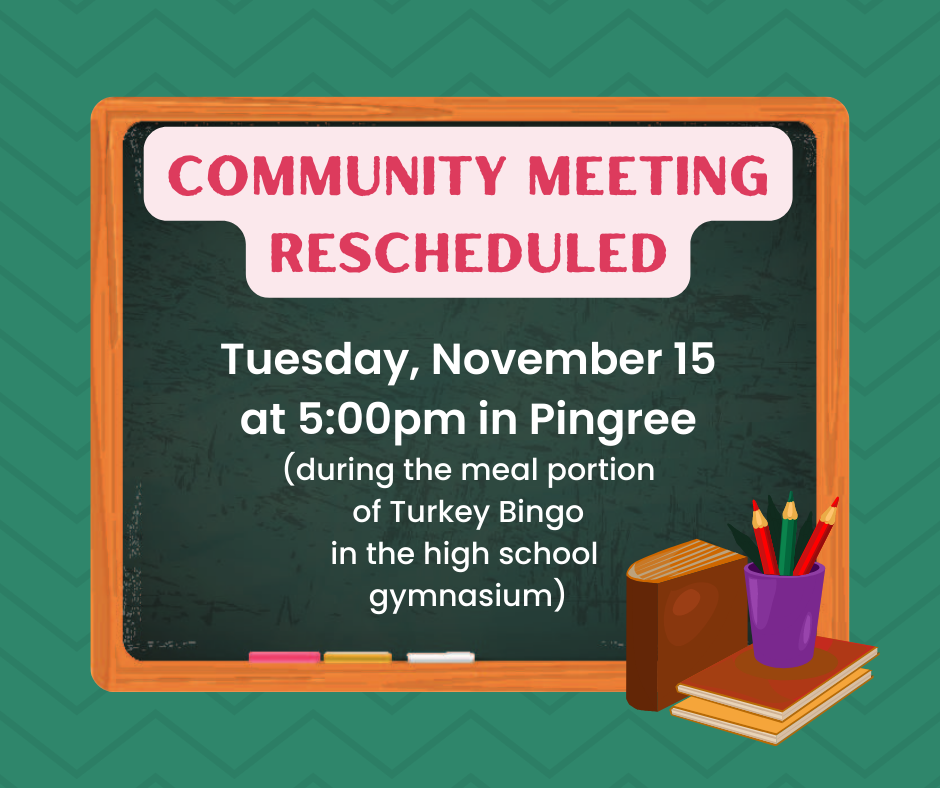 The elementary boys basketball team will leave for BCN at 3:20 today. There will be two games starting at 4:30pm.

The fitness center at the high school is now open to the Pingree-Buchanan families and patrons. To help maintain our new equipment, we are asking that patrons complete the attached waiver and orientation forms and pay a $100 yearly deposit (one key per family) to utilize the facility. Forms and fees can be turned in to the high school office, where Mrs. Krapp can issue you a key fob. If you have any questions, please contact Mrs. Krapp at 701-252-5563. Orientation Form:
https://5il.co/1k5nk
Waiver Form:
https://5il.co/1k5nl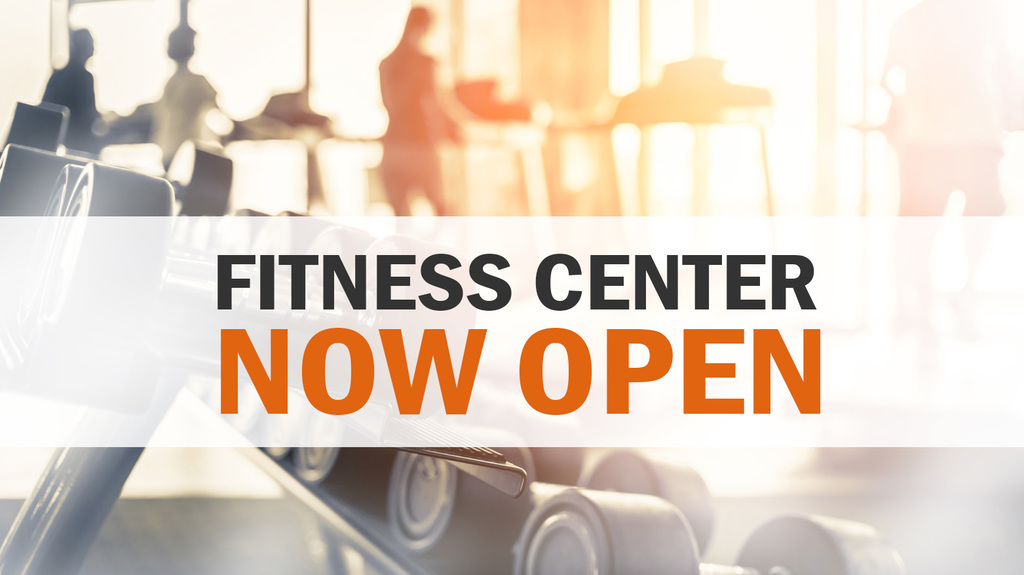 Congratulations to the MPB Thunder Volleyball team on their 3rd place finish in the District 6 Tournament. Congratulations to Jacie Connell for being named the District 6 Coach of the Year and to Lilly Bohl and Allison Thomas for being named All District! Every single girl on the team also made the All-Academic Team! WOW, so much to be proud of!!! The Thunder will take on Oakes on Monday during the Region 3 Tournament in Napoleon. They will play the last match of the evening (approximately 7:30pm). GO THUNDER!! Photo Credit: Jodelle Gefroh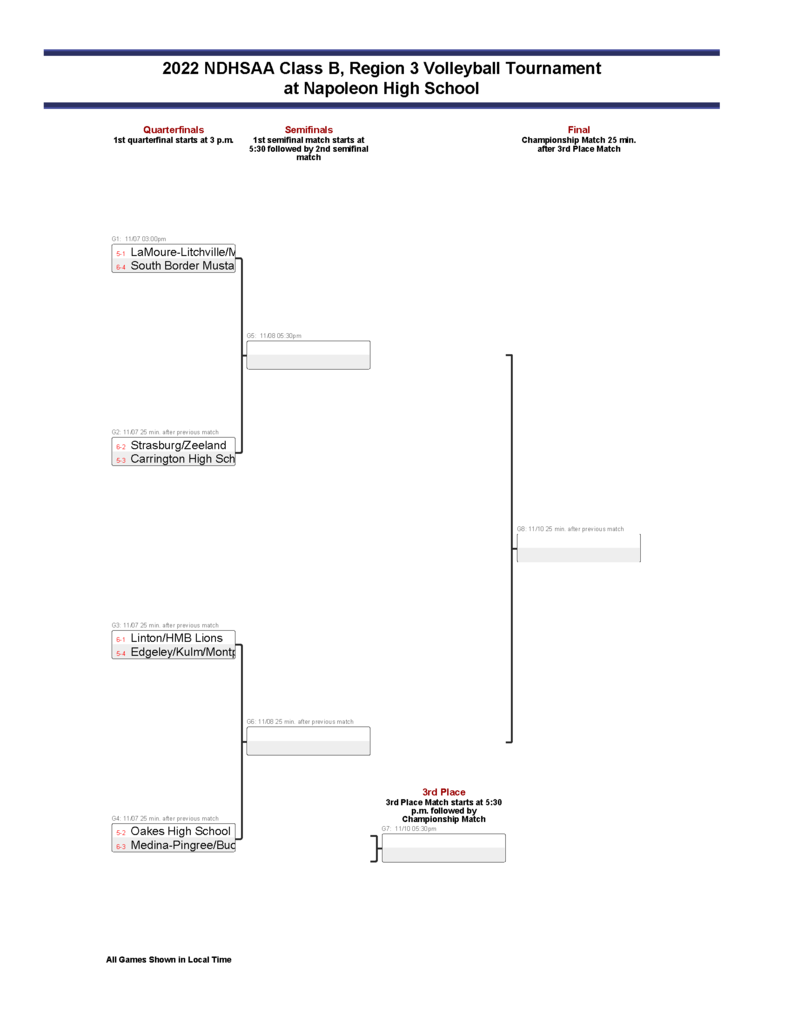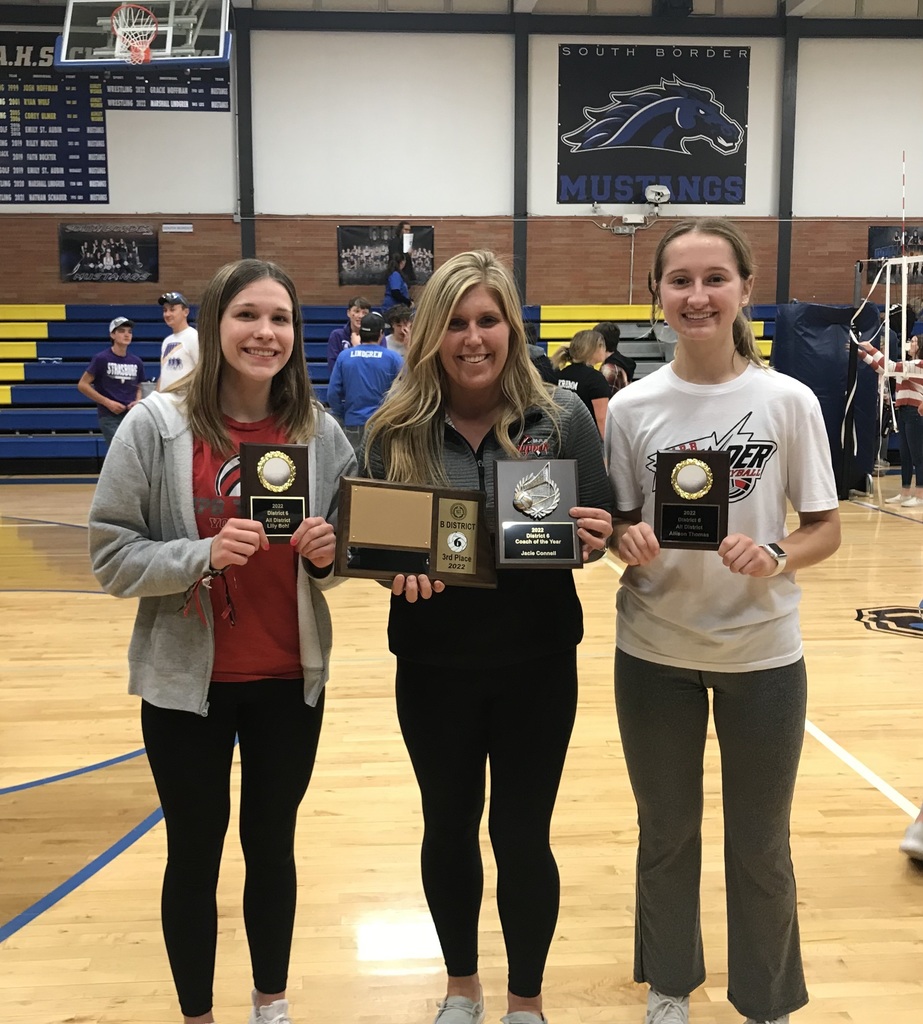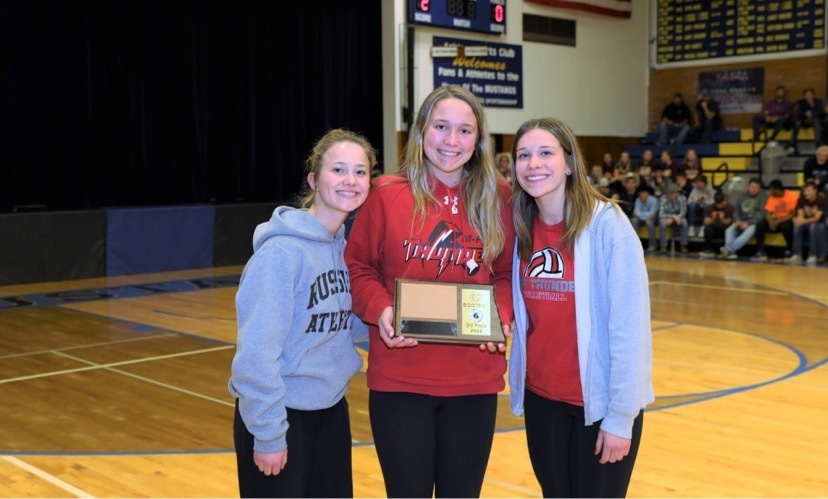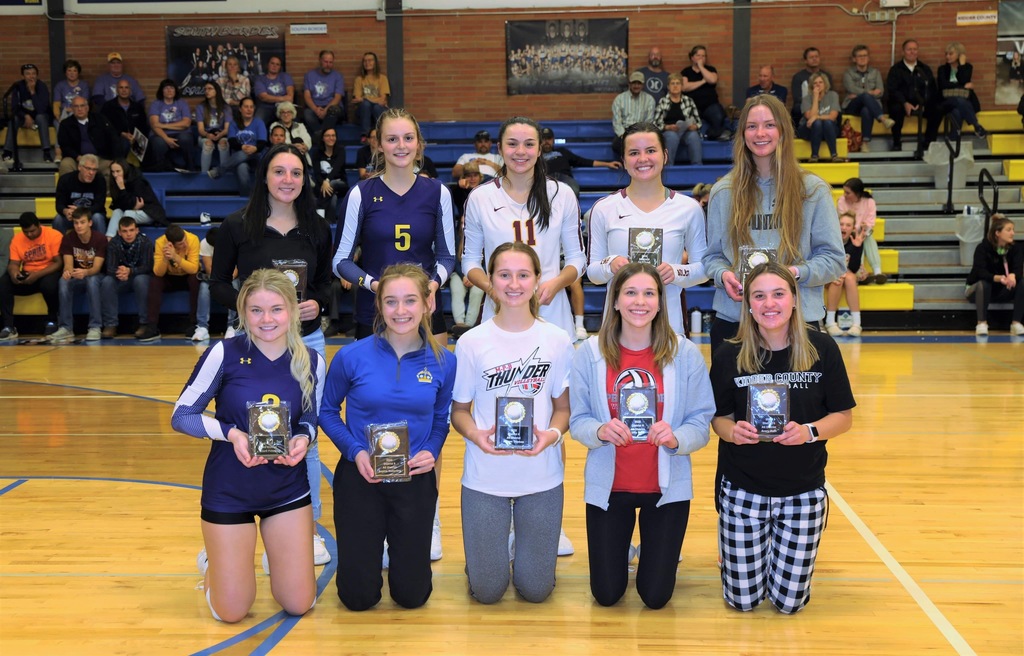 Reminder: The first community meeting for the proposed addition and referendum will be held tonight at 7:00pm at the elementary school in Buchanan. Come out to hear the presentation and ask any questions you may have about the project. Hope to see you all there!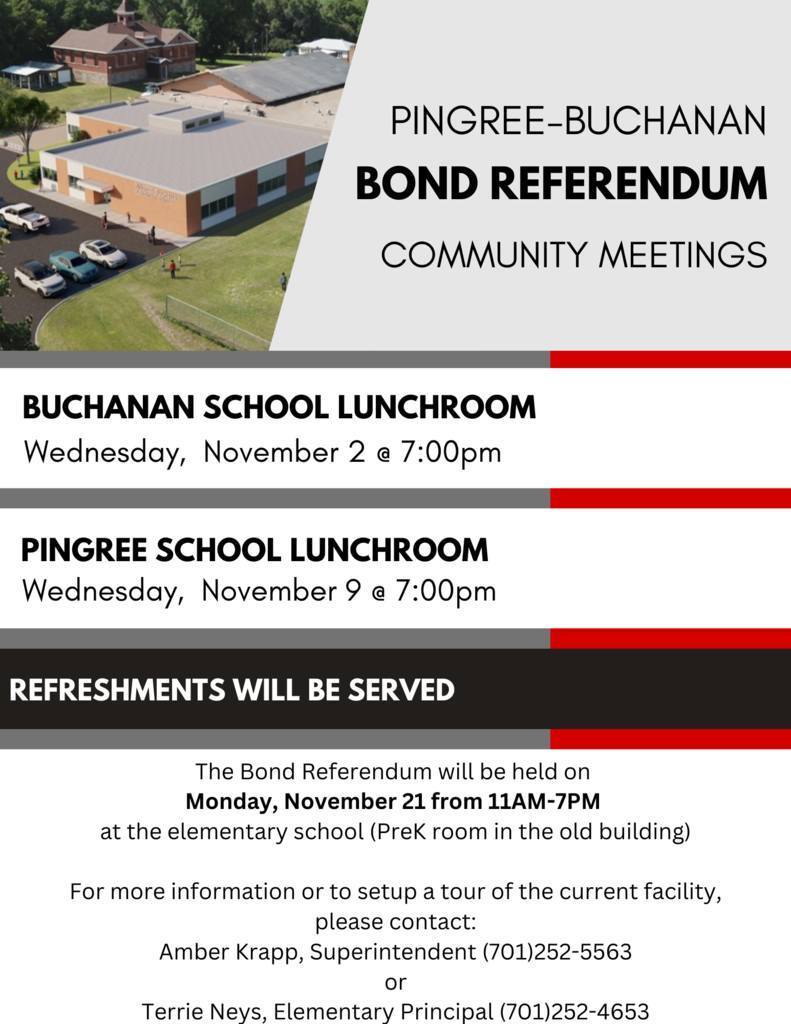 Thank you to all that have donated to the causes below! With your help and generosity, hopefully we can make this difficult time a little easier for the two families. There are still "Waldie's Fight Club" Tshirts/Sweatshirts available through Orriginals website. We are also selling "Waldie's Fight Club" rubber bracelets at both school locations. There are youth and adult sizes available. $3/bracelet or 2 for $5. Contact either school if you would like to purchase one!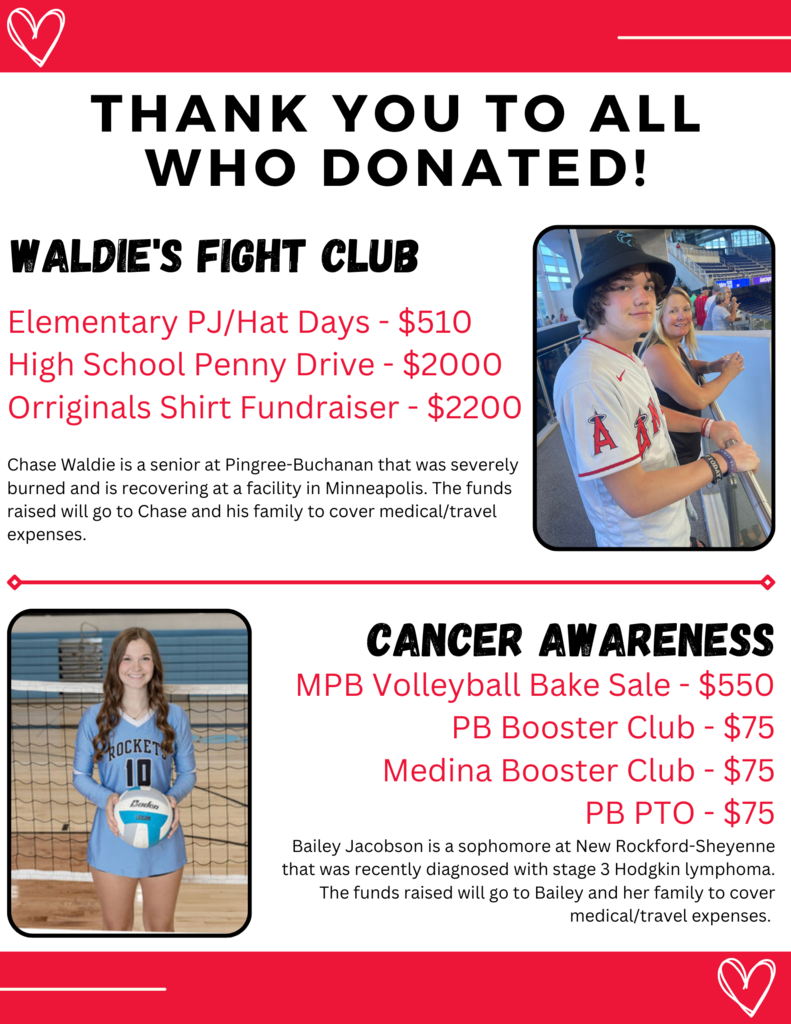 There will be NO JH GBB practice on Friday, November 4. Practice will resume again on Monday, November 7. ALSO, Pictures will be taken on WEDNESDAY of this week for the team. See Mrs. Armitage for your jersey and photo paperwork.

There will be an elementary parade of students in their Halloween costumes in the gym today at 3:00pm. Students will be excused with parents who attend following the parade.

Pingree-Buchanan Schools is in need of an Assistant Archery Coach. Please see the attached flyer for more information. Contact Alicia Lees if you have any questions (
alicia.lees1@k12.nd.us
) or (701-252-4653). Please help spread the word so we can keep this program going!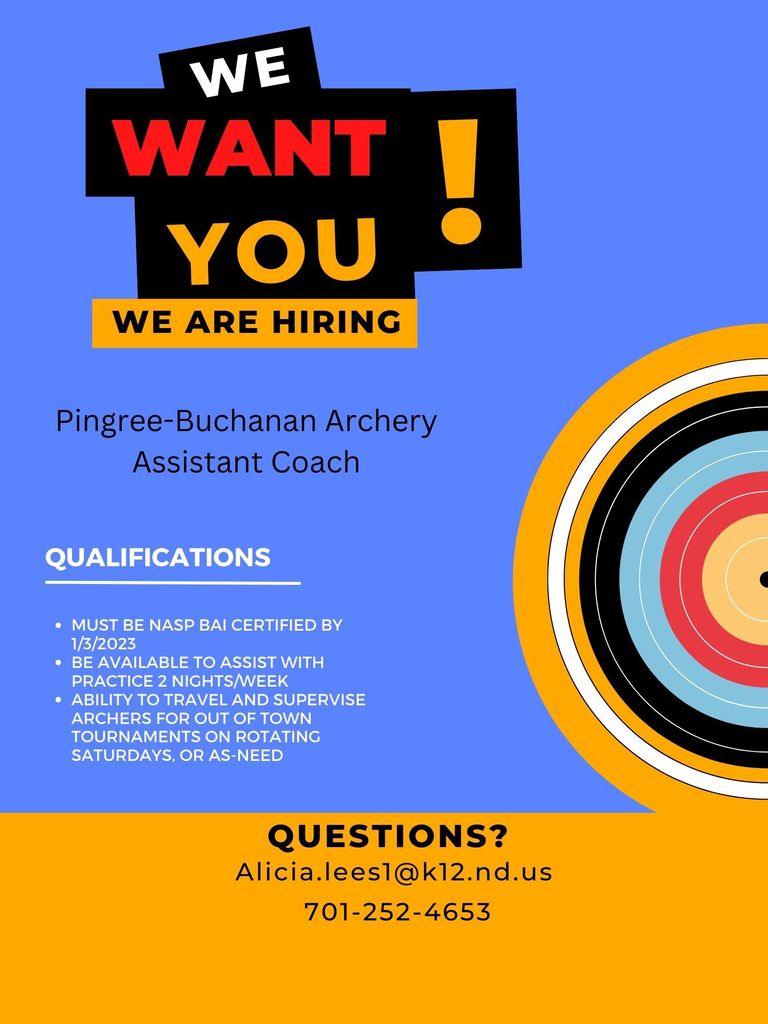 The October Newsletter is going out in the mail today. Here is a link to the digital copy:
https://5il.co/1jzuh

CHRISTMAS CONCERT - Due to the number of days off in November, we have decided to move the Elementary and High School Christmas Concert to Thursday, December 15 to give the students a little more time to practice. Thank you for your understanding!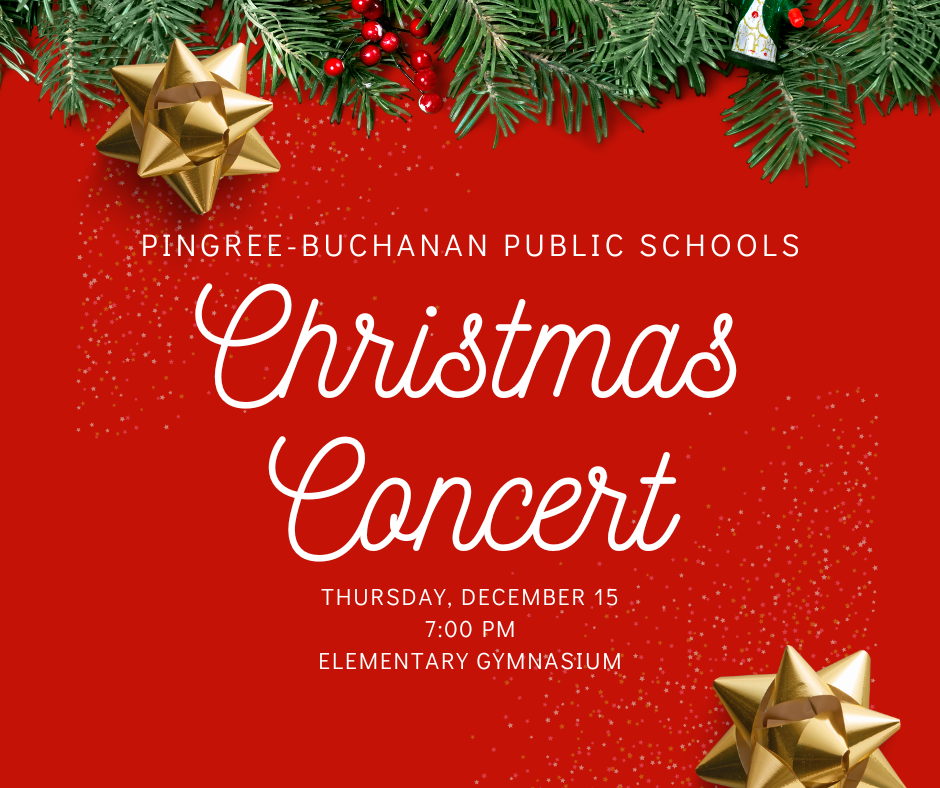 Turkey Bingo - November 15 - Meal starts at 5pm, bingo starts at 7pm. See you there!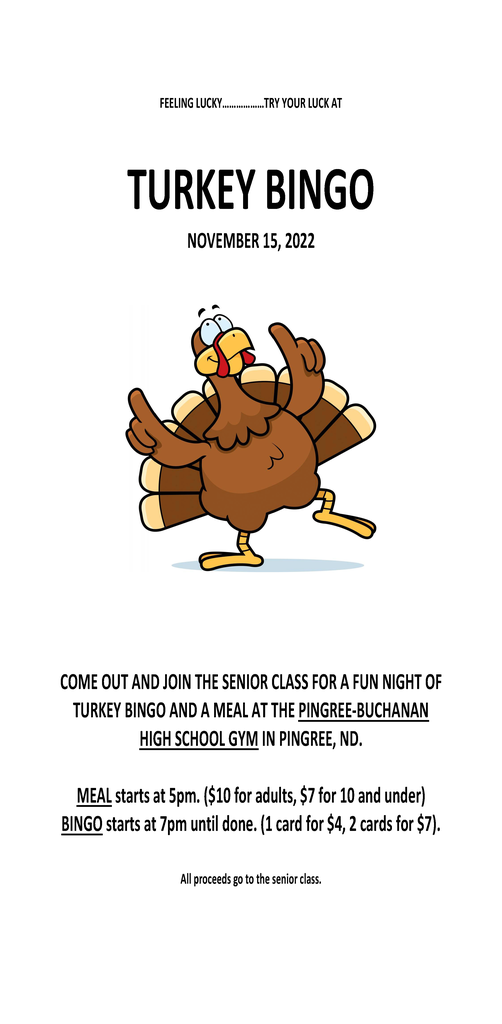 Elementary report cards for K-6 were sent home Wednesday, October 26. Please keep the contents and return the envelope by Friday, October 28. Thank you!